E.ON FirstAid App


for a safe work environment
Project

Project at E.ON Energie Deutschland GmbH | 2020 | 2-3 weeks for conception, UX/UI and video making

Challenge

In Germany, large companies have to ensure that first responders are on site as soon as more than one person is in the office. Usually, this is automatically covered by the large amount of employees educated in first aid. During the Corona pandemic, when everyone started working from home, this suddenly changed. We needed to find a solution to commmunicate which first responders are currently on site and how to reach them.




Result

The E.ON First Aid App makes the office a safe space. It allows all employees to find out easily which first responders are currently on site, see which office building they are located in and call them upon the click of a button.

Defibrillators & First Aid guidance
The app provides you information on where the defibrillators are located. It also guides you through the process of administering first aid and provides the right rhythm for a reanimation.


How might we give E.ON employees quick access to first aid in the office?



Password: the-first-aid-movie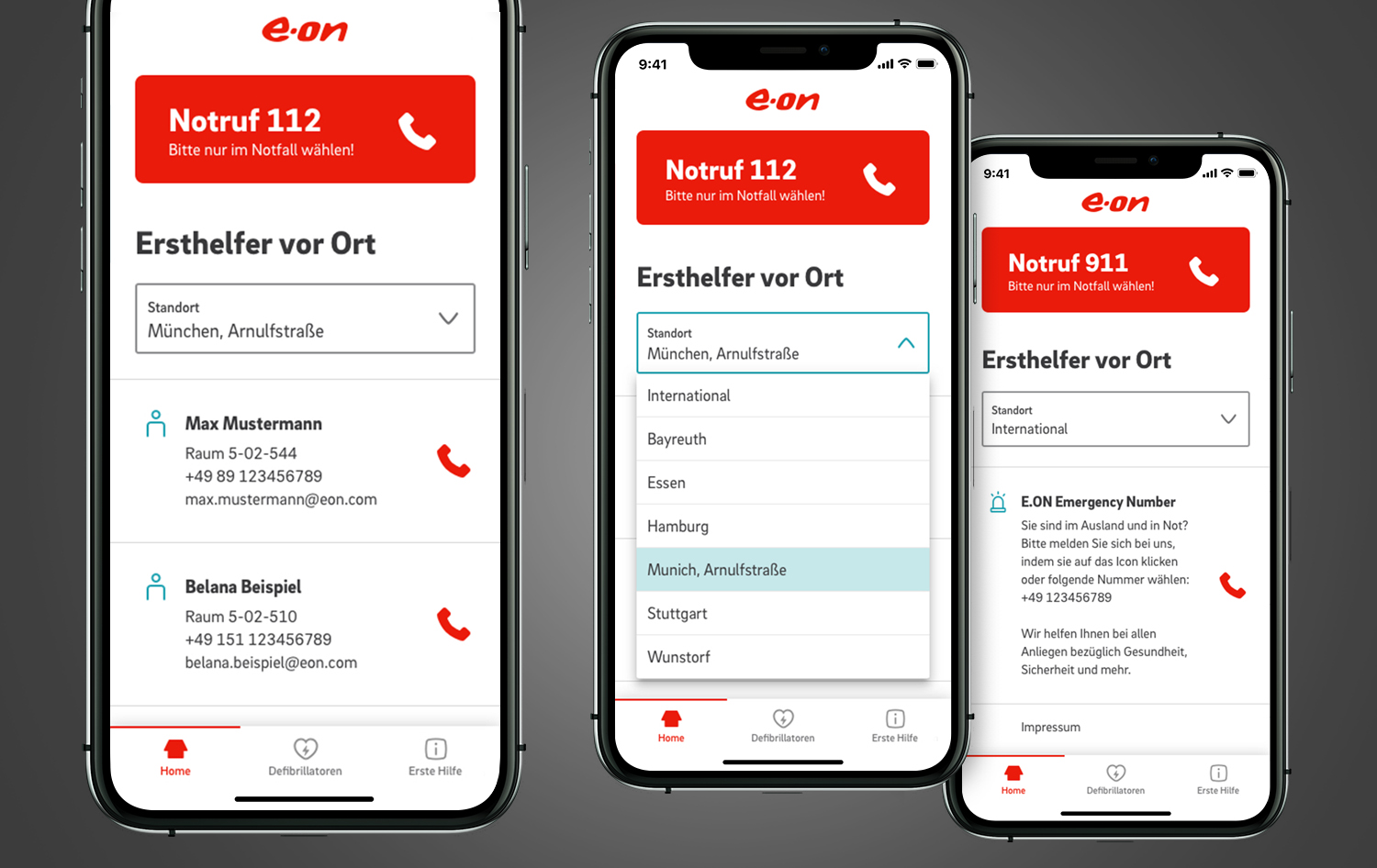 First responders
During the Corona-pandemic with most people working from home, it is difficult to know which first responder is on site. We make this data accessible to all employees in our E.ON FirstAid app.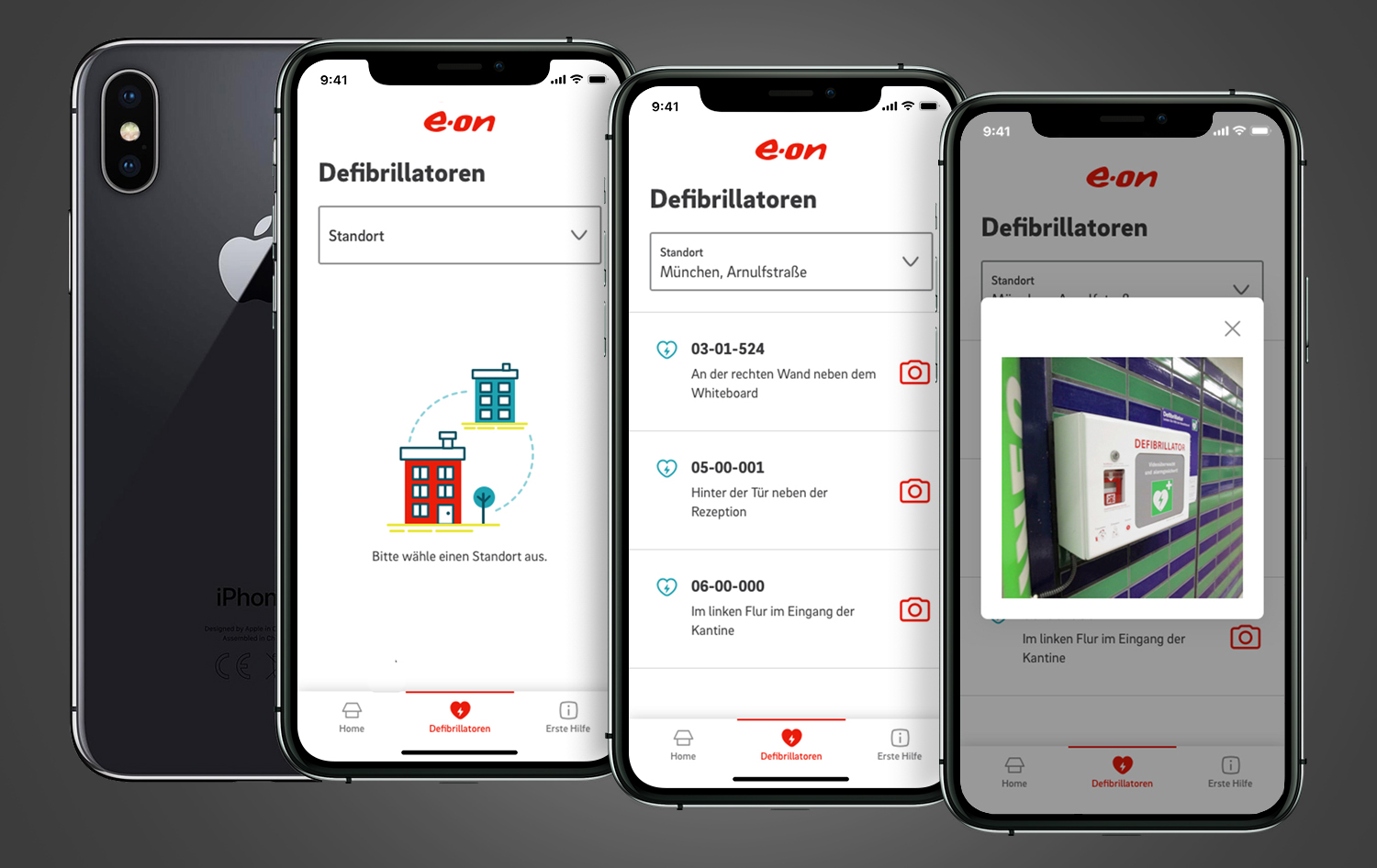 Defibrillators
Luckily defibrillators are not needed often. But this also means that only few employees know where to find them in case of emergency. Our app provides information of the location of defibrillators.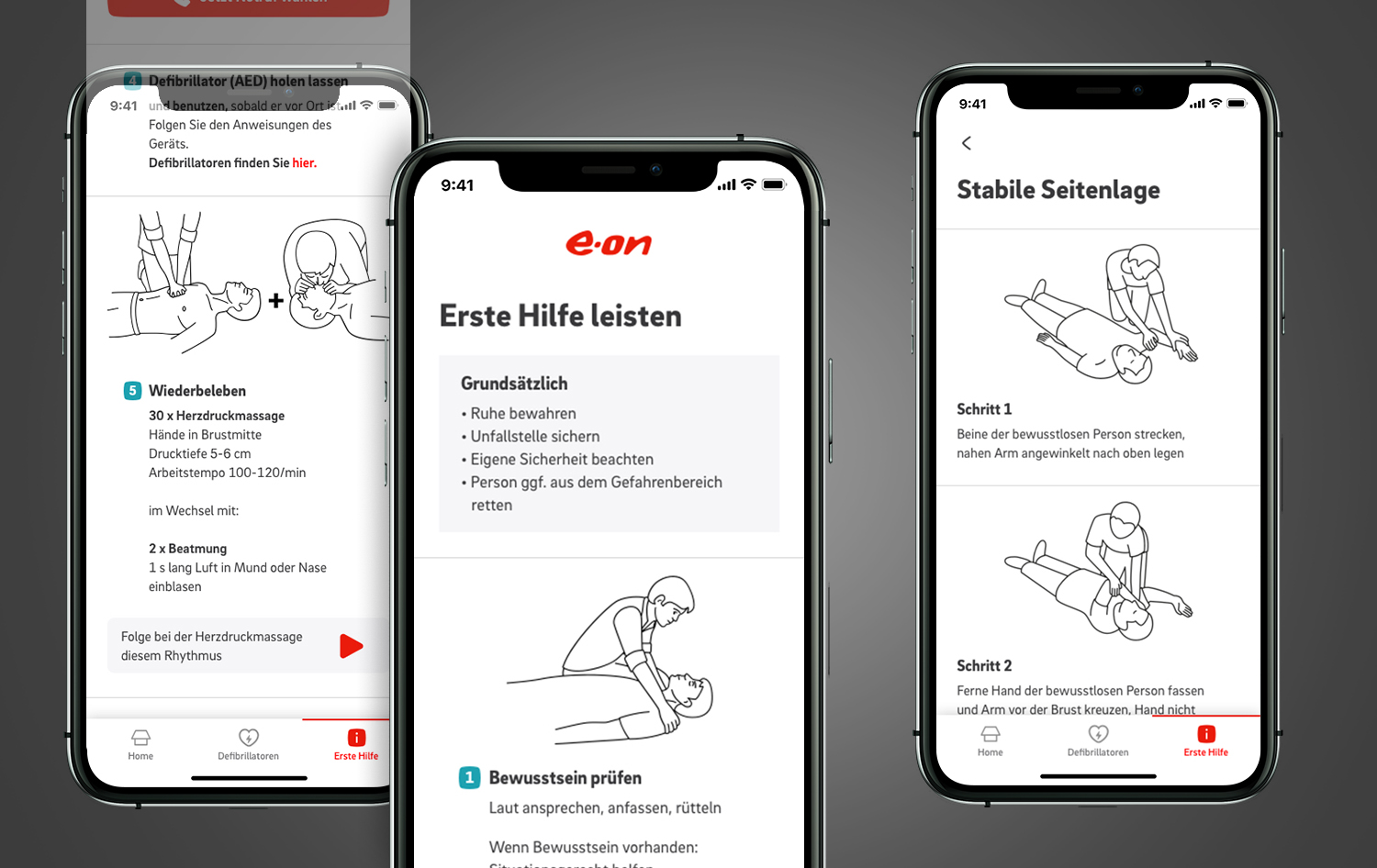 First aid guidelines
Even though most people in Germany have gotten a first aid education at some point in their life, it is easy to forget what to do in an emergency situation. To cover the time until the first responder arrives, we provide first aid instructions as well as the right rhythym for reanimation.




Dark mode
Moreover, we have designed a dark mode for the entire app, taking accessibility into account.