E.ON Smart Control


Energy transparency
Project

Project at E.ON Energie Deutschland GmbH | 2020-2021 | Rebranding (one month) & designing new features (ongoing)

Challenge

Rebranding
Due to the merger of innogy and E.ON, the app had to be rebranded within one month and is now available in the app- and play store.

New features - product strategy
Building upon the existing UX-concept, we designed new features in close collaboration with the customer insights team.

Result

The E.ON Smart Control App provides full energy-transparency and hereby makes energy consumption tangible for the general public. The users can e.g. compare the energy consumption in different time frames, see the consumption of different appliance categories and check if their monthly installment fits the estimated yearly bill.

Please note:
New features are still in development and may not yet be shown due to confidentiality.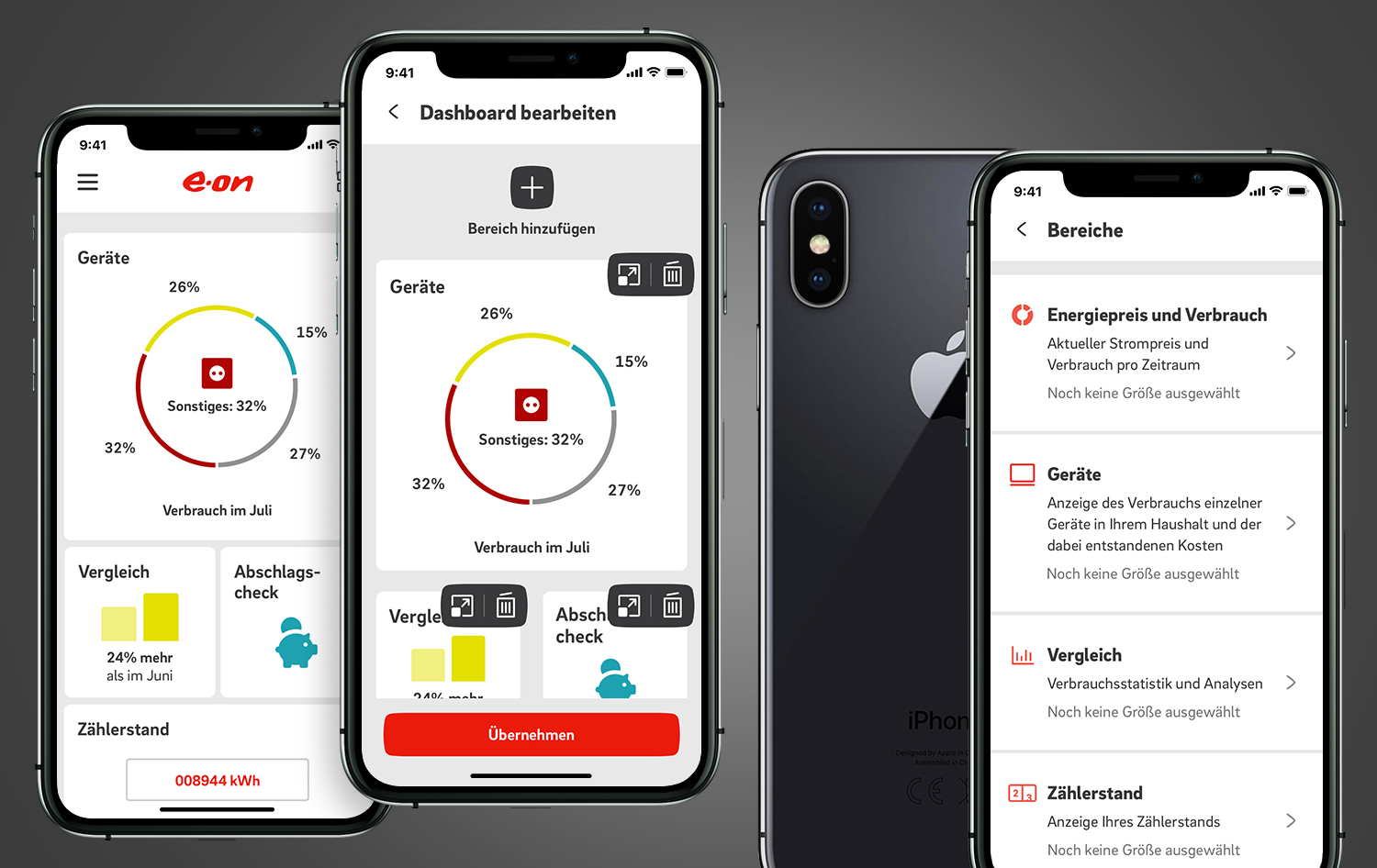 Dashboard
A fully customizable dashboard gives the user quick access to a variety of functionalites. The user can decide which features are most relevant and adjust the order and tile size accordingly. The bigger the tile, the more detailed the information on the dashboard.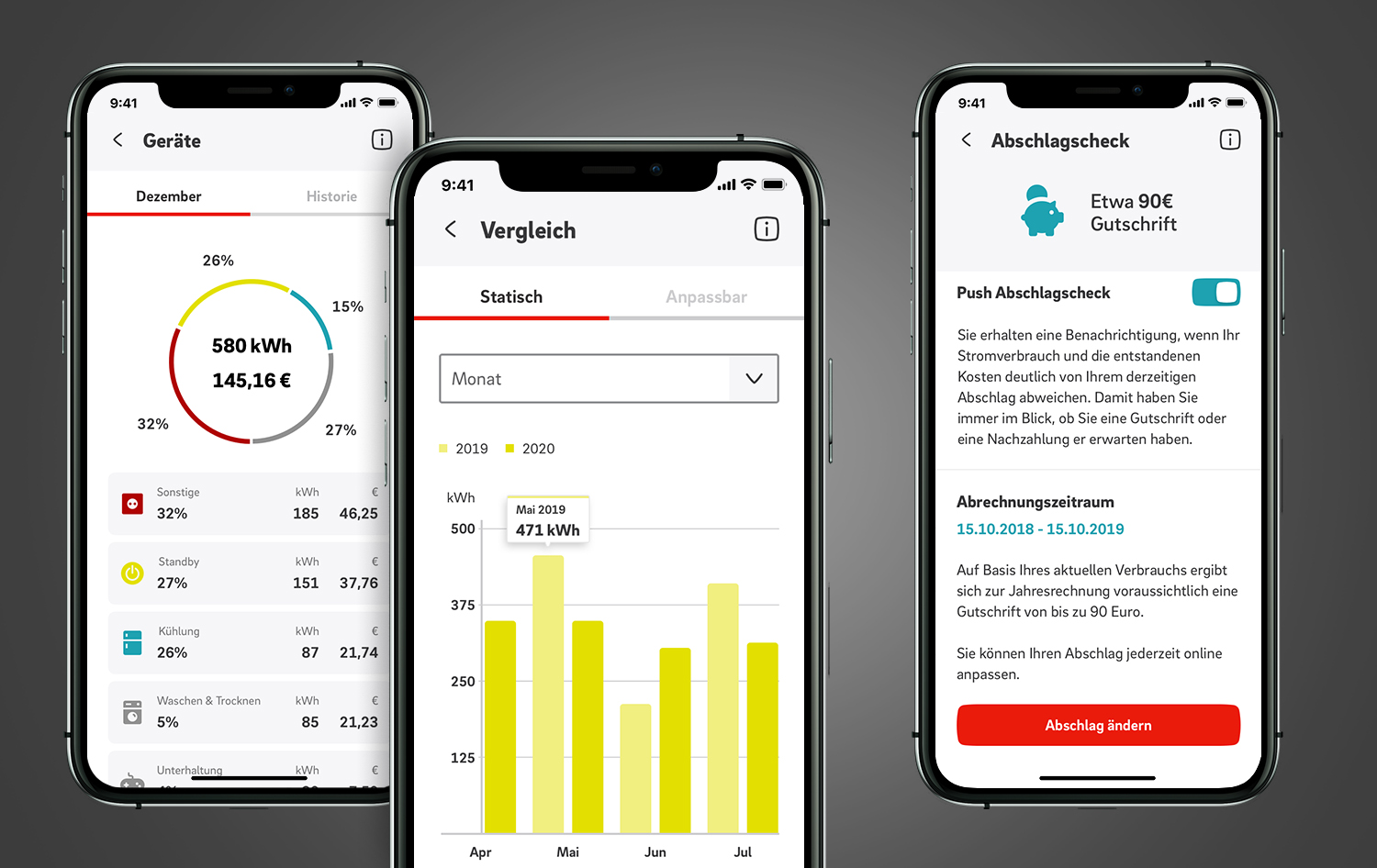 Detail view
Each feature also offers a "detail view" with further information, such as detailed insights on consumption and historical data. Moreover, the users are guided to take actions, such as enter the meter reading or adjust the monthly installment.