E.ON Aura


smart home for everyone
Project

Conceptual project at E.ON Energie Deutschland GmbH | 2018-2020 | agile project setup in a startup-like team

Challenge

Home automation can simplify the daily life in many ways. Unfortunately, setting up a smart home system is usually a rather complicated and complex task wih many possible error cases. Our mission was to allow the general public to make use of home automation, avoiding complex setup and use processes.




Result

E.ON Aura Smart Home gives non-techie users easy access to a connected home. The system consists of a hub that connects with several devices, such as light bulbs or door- and window sensors. The user can control the system by an integrated voice assistant as well as an Android and iOS App.

Please note:
The smart home hub may not yet be shown due to confidentiality.
How might we enable E.ON customers to setup and use a smart home system?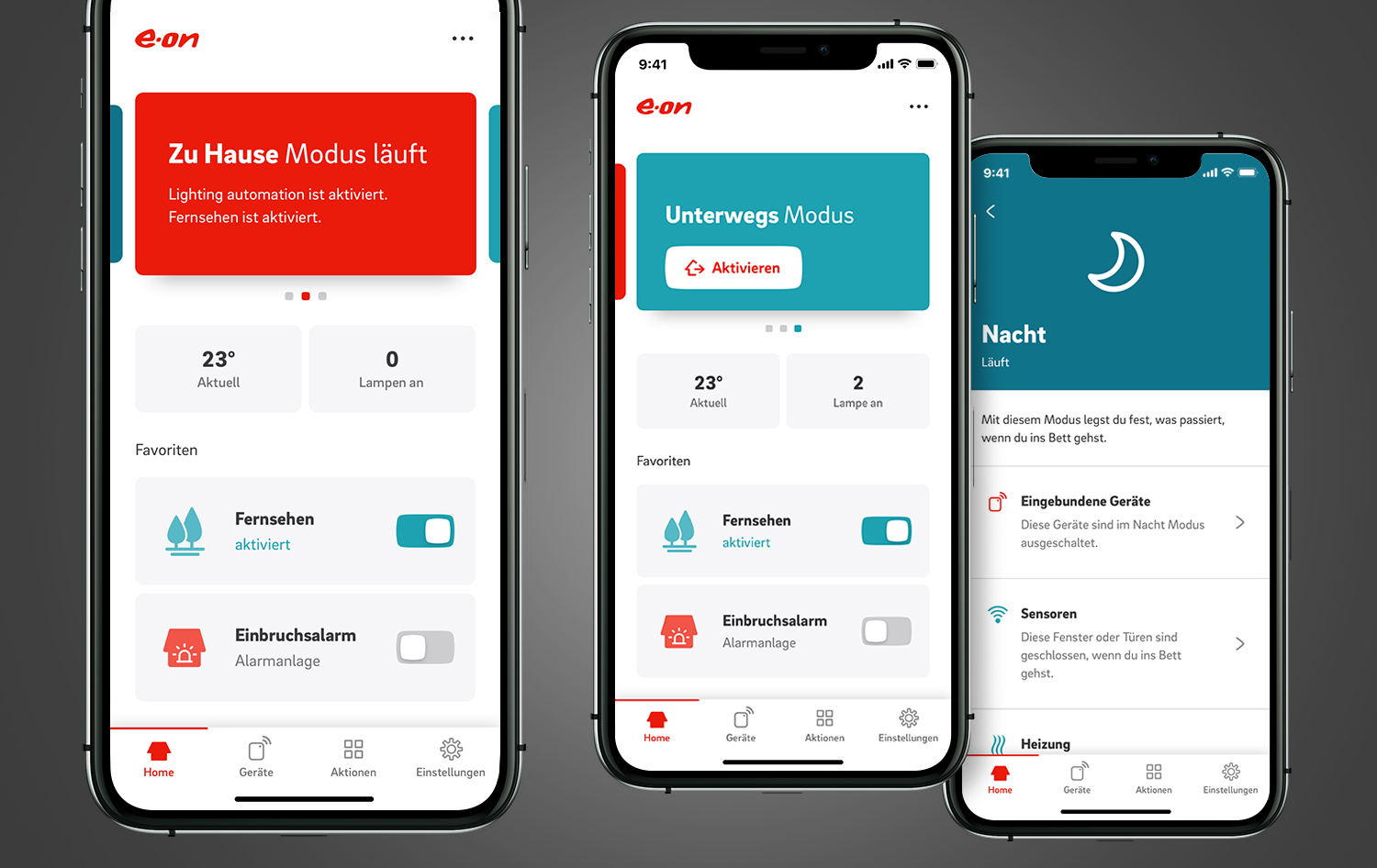 Modes
There are three main modes in the Aura smart home system: Home, away and night. By activating a mode, you turn selected automations and devices on or off. Modes are configurable to the user's needs.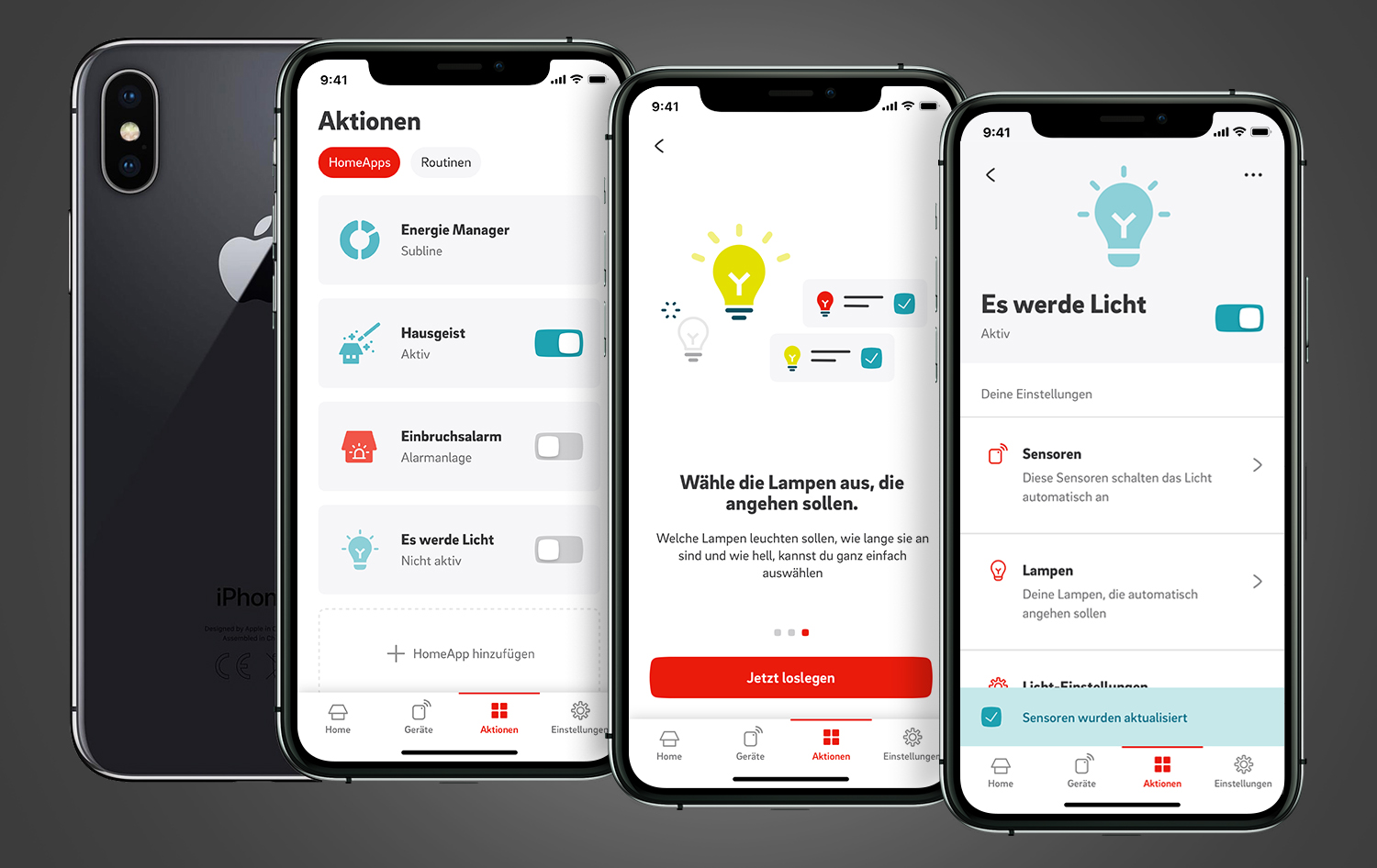 HomeApps
HomeApps are automations brought to you by E.ON Aura. Our AI analyses how you use the devices in your home and suggests the right automations for you. Hereby, no user has to worry about "if this then that"-configurations.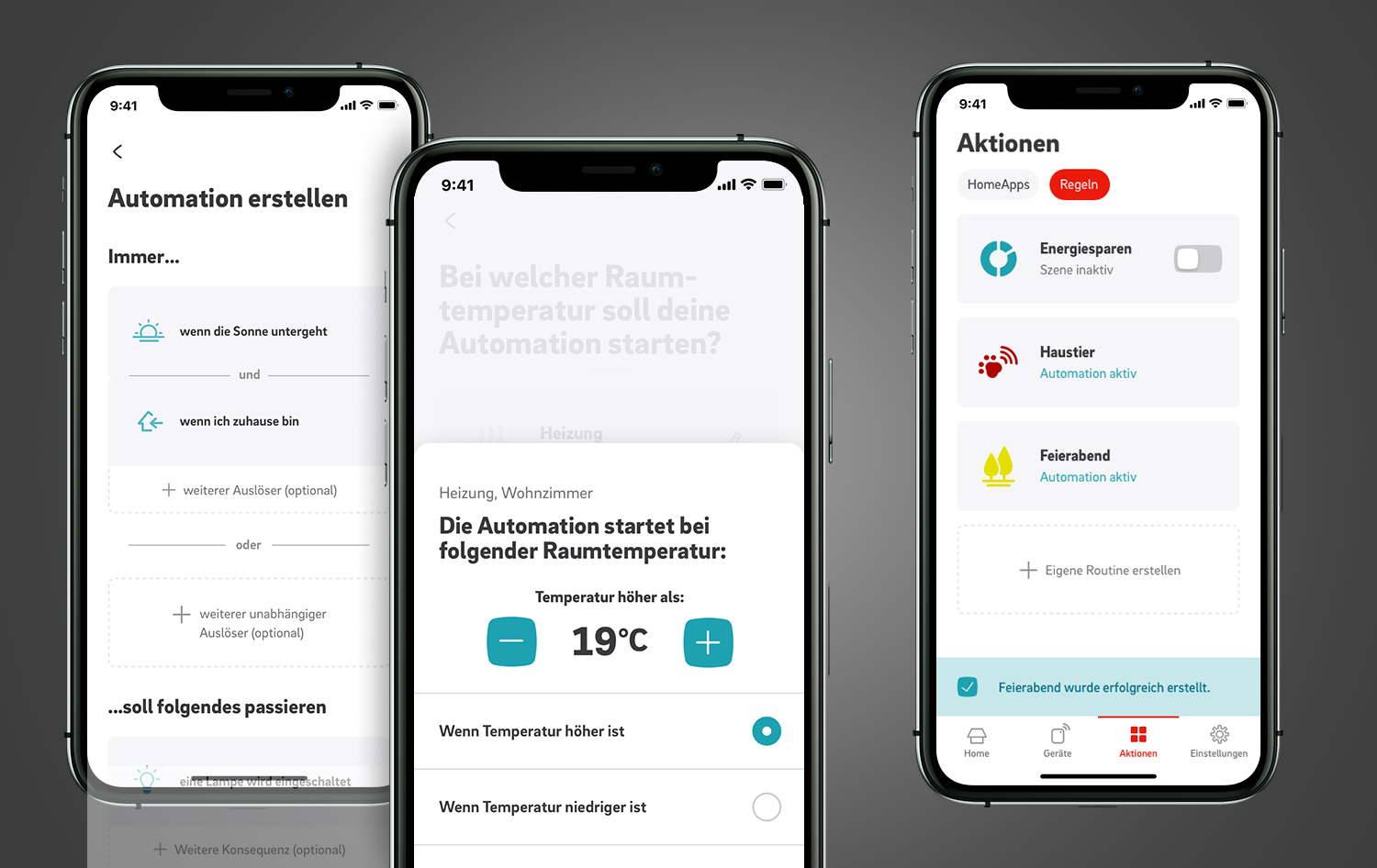 Rule editor
Even though E.ON Aura will suggest smart automations for the user, we are aware that our target group also includes tech-affine people that want to configure the system without AI support or preconfigurations. Therefore, we have designed a rule editor that is not only powerful, but easy to use.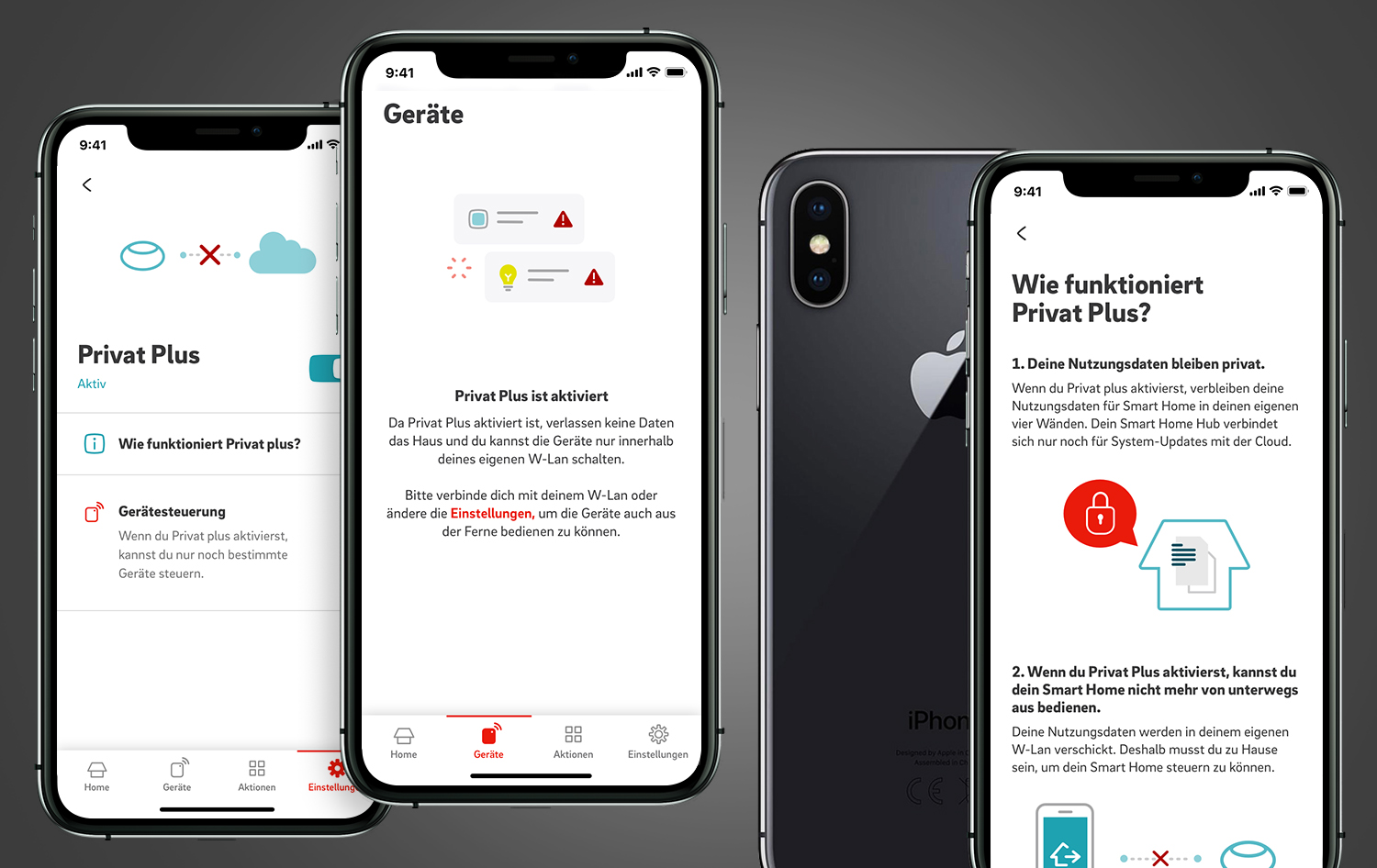 Privacy feature
Many German users are concerned about data protection and privacy and name it as one of the major reasons why they are not considering to install a smart home system. Therefore, we built the "private plus" feature. It allows the user to limit the usage of the system to within their own wifi-network. No personal data will leave the house.



Working in an agile environment
Team setup and process
The international smart home team working on this project consisted of developers, POs, managers and designers. In collaboration with other departments, we developed a working protoype following agile processes (Scrum and Kanban). Frequent user testing, prototyping and iterating helped us to take decisions quickly and improve the product one sprint at a time.



My role and key tasks
Product & UX:
• Creating and driving the UX/UI-strategy
• Defining use cases
• Preparing and analysing usability tests
• Assist in QA for frontend (screens) and hardware quality of the gateway
• Defining intents for the voice assistant
• Developing the hardware UX
• Creating animations (json/Lottie files)

Leadership & collaboration:
• Coordinating the design team (up to 5 people)
• Estabilishing an agile design process
• Collaboration with a broader team consisting of developers, engineers, POs, product managers and other departments
• Establishing a user-first culture within the team

Others:
• Filming, editing and animating a video for stakeholder management and internal promotion
• Data-protection coordination
• Copywriting for the apps